[Side] Aid
Edit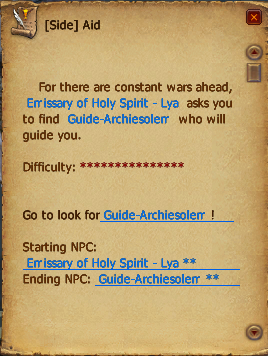 Description
Edit
For there are constant wars ahead, Emissary of Holy Spirit - Lya asks you to find Guide-Archiesolem who will guide you.
Description
Edit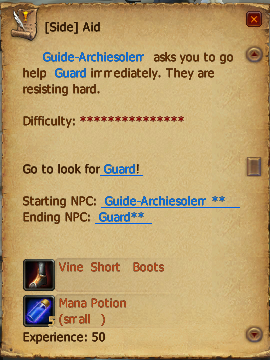 Guide-Archiesolem asks you to go help Guard immediately. They are resisting hard.
What? Enlarge our team? If you are strong, welcome!
Questline
Edit
Ad blocker interference detected!
Wikia is a free-to-use site that makes money from advertising. We have a modified experience for viewers using ad blockers

Wikia is not accessible if you've made further modifications. Remove the custom ad blocker rule(s) and the page will load as expected.