Description
Edit
Introduction
Edit
Arena Trial. One time allowed per day. A 15, 35, 60 or 90 times winning streak will earn you an according title, which will greatly increase your attributes
The Bosses and adds are generated randomly according to your level.
<- A random generated boss.
Titles:
Impressions
Edit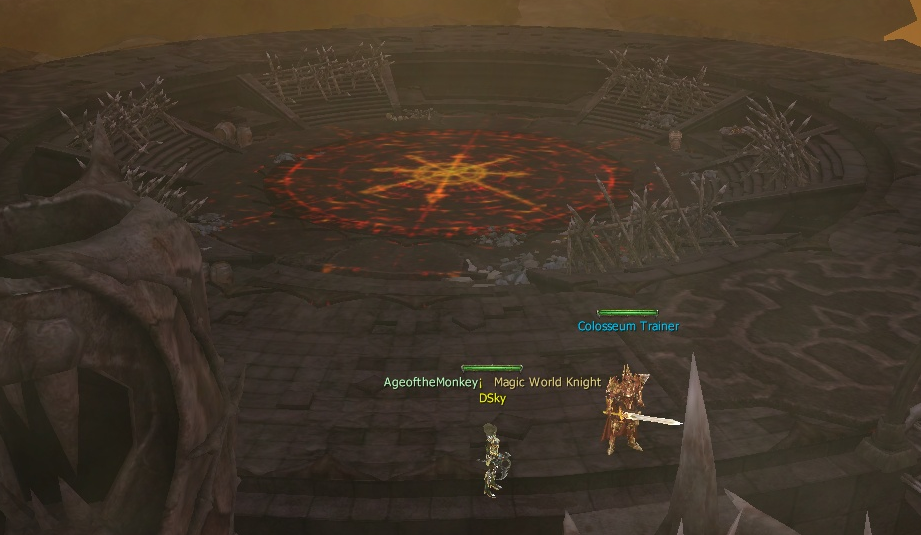 Before we start the battle. The battle will take place in the red pit surrounded by spiky fences. There's no way out...
Ad blocker interference detected!
Wikia is a free-to-use site that makes money from advertising. We have a modified experience for viewers using ad blockers

Wikia is not accessible if you've made further modifications. Remove the custom ad blocker rule(s) and the page will load as expected.