Description
Edit
Level requirement: 40
Party Event
Once a Day
Event NPC: Psychic Mage in Elven City
Event Points Cost: 0
Training Points:
Introduction
Edit
The Physic Mage finds out that the lords of the Twelve Palaces have been resurrected, who now try to enter the mortal world. Only one fight is allowed per day. Help the mage to defend the 12 attackers from the underworld. Rewards will be granted accordingly. Character attributes will increase as well.
Impressions
Edit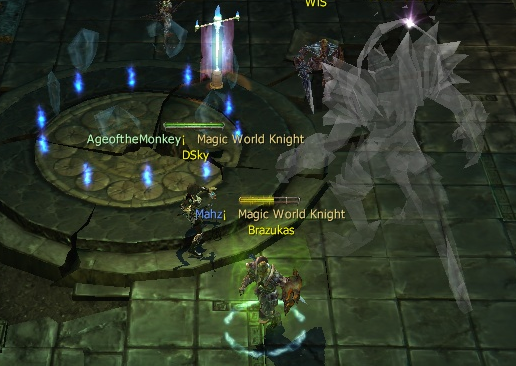 One of the Bosses; Hades's Ghost?Mu, getting kited.
Ad blocker interference detected!
Wikia is a free-to-use site that makes money from advertising. We have a modified experience for viewers using ad blockers

Wikia is not accessible if you've made further modifications. Remove the custom ad blocker rule(s) and the page will load as expected.